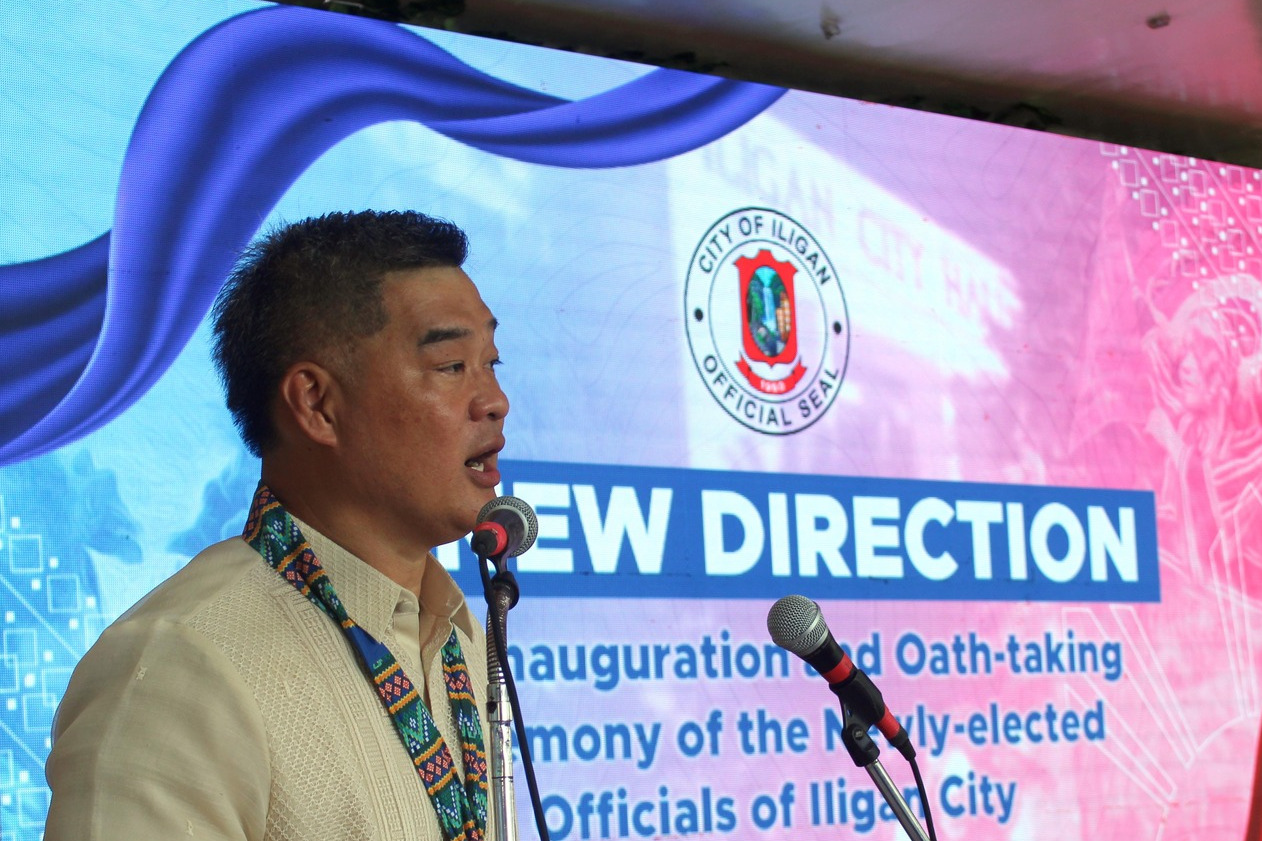 Mayor: Iligan Development Goals to Bring City Back on its Feet

Jul 12, 2022 • Events
ILIGAN CITY – Mayor Frederick W. Siao presented the Iligan Development Goals (IDG) to get the city back on its feet in his inauguration at Rizal Park, Barangay Poblacion here Thursday, June 30.
The IDG is a 15-point legislative agenda that seeks to address main problems, including fixing public health service, growing back businesses, and providing adequate water supply for barangays.
Siao said fixing public health service, especially the city hospital, is foremost in the IDG, and his administration will strive to restore the people's trust in the hospital so that they will not opt for farther hospitals, the Northern Mindanao Medical Center (NMMC) in Cagayan de Oro City and Amai Pakpak Medical Center in Marawi City.
He said he is determined to bring back businesses and create more jobs. "Let's bring back the jobs that people lost during pandemic. Let's make it easy for them to do business here in our city."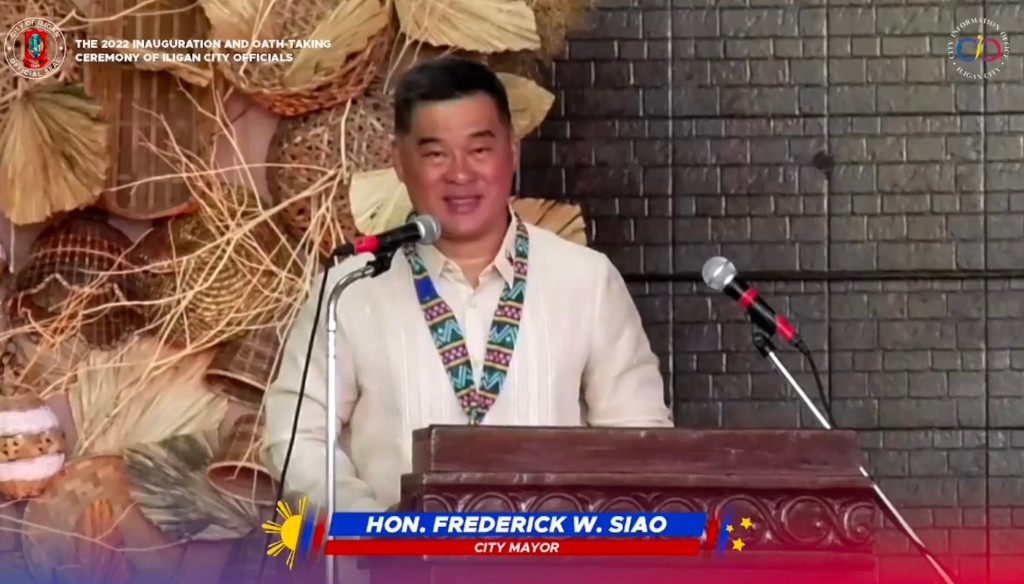 Siao said barangays must have adequate water supply. "Water is a human's basic necessity, if the supply is not right, people really suffer. Rest assured this is one of the things that your leaders will address. And if not completely solved, at least the situation can be better compared to before," Siao said.
Three chairmen from hinterland barangays here administered the oath of office of the newly elected city officials.
Siao's oath was administered by Barangay Kabacsanan Chairman Ramil B. Andilab; Vice Mayor Marianito Dodong Alemania's by Barangay Bunawan Chairman Efren Semblante, and councilors' by Barangay Kalilangan Chairman Alimoding Mansumayan.
Siao thanked supporters who have been with him since his political career started. He said that he exemplified the value of transparent governance during his period of service.
He stressed the importance of coordination and collaboration with leaders and other stakeholders, adding that it was unfortunate that these were not achieved during his term as congressman due to political differences with the former local chief executive.
Siao said he wants to take a new direction by becoming a mayor for all Iliganons.
He said his administration would be inclusive, clean, transparent, and functional and that his ultimate goal is to give genuine, effective, and efficient public service.
"Lastly, I made a pronouncement during the campaign and I will say it again, 'Panahon na nga undangon ang pinili ug color-coding nga pagpanerbisyo. Sa election season, gi-representa nako ang Solid 15. Apan karon, gi-represents na nako ang mga Iliganon (Time to stop service by color. In the election season, I presented Solid 15. Now I represent Iliganons),'" he said.
"I will be a mayor for all colors…for all barangays…I will be a mayor for all Iliganons," promised Siao.
Meanwhile, Alemania, presiding officer of the 18th City Council, urged his colleagues to unite in their pursuit to bring progress to this city.
He vowed that under his stewardship, the Sangguniang Panlungsod shall perform its mandate to realize their goal in their governance.
Newly elected city councilors are Bernard Pacana, Simplicio Larrazabal, Rosevie Queenie Belmonte, Michelle Sweet-Booc, Samuel Huertas, Atty. Betsy Zalsos, Atty. Providencio, Atty. Marlene Young, and Ramil Emborong.
Three opposition councilors did not join the oathtaking – Jake Balanay, Ryan Ong, and Nichole Capangpangan.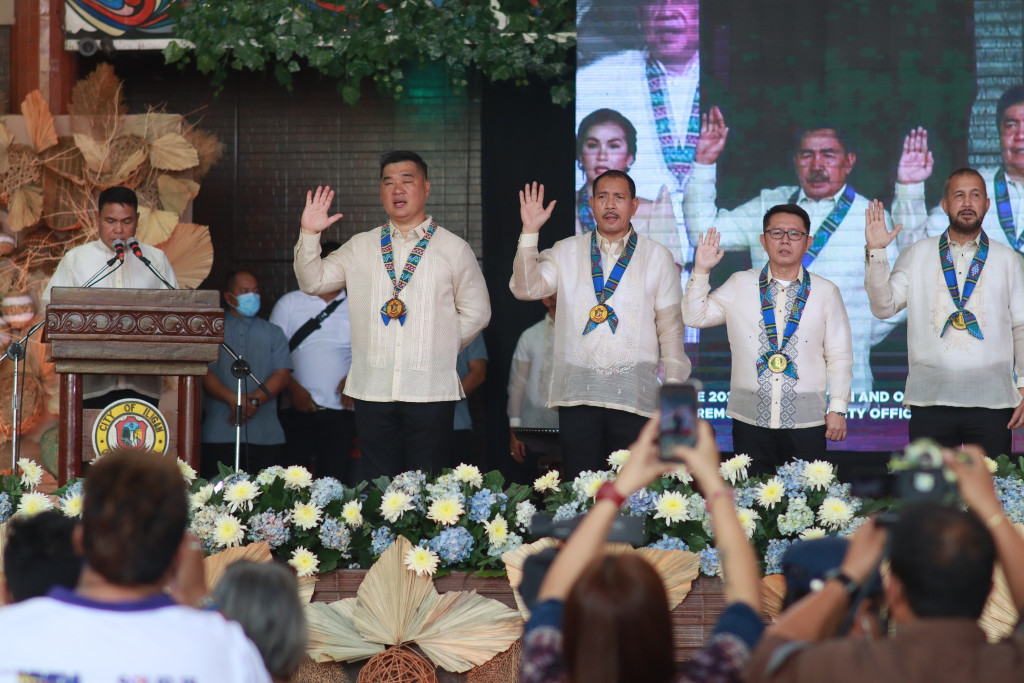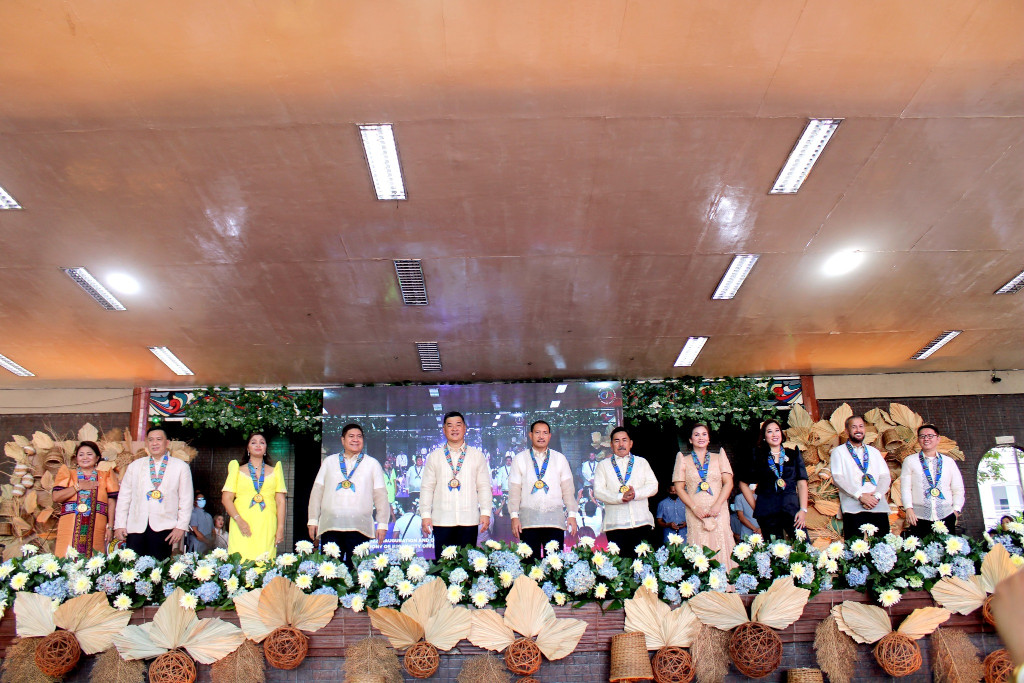 Source: https://mb.com.ph/2022/07/02/mayor-iligan-development-goals-to-bring-city-back-on-its-feet/