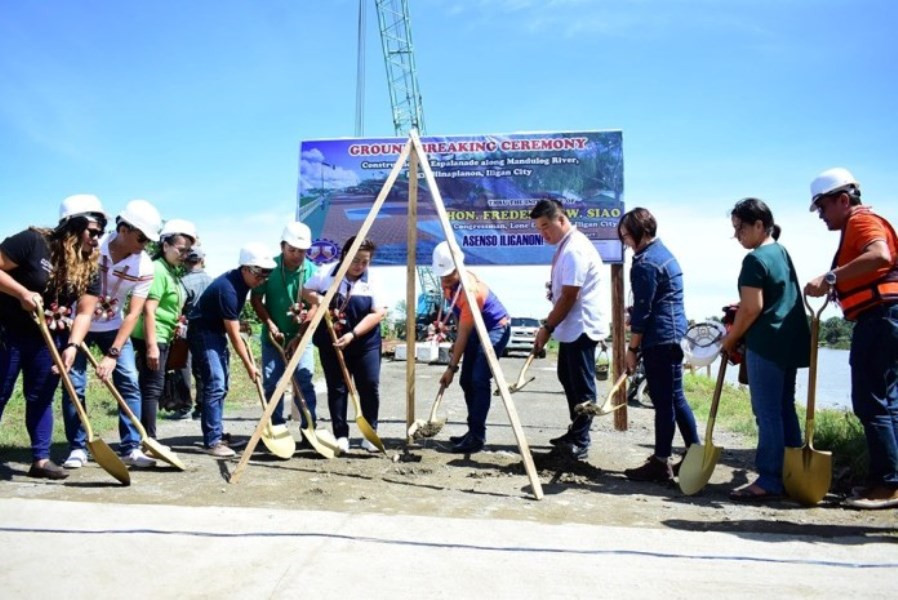 Mandulog River Esplanade: A New Tourist Attraction in Iligan City

Mar 14, 2020 • Attractions
ILIGAN CITY – The construction of the P68-million Mandulog River Esplanade Project in Hinaplanon, Iligan City had started and will be completed in April this year.
The upcoming tourist attraction will have an area of approximately 800 meters and will cover the riverbanks of Mandulog River, near Orchids Subdivision towards Gerona Town Center. Once finished, this project will connect Barangay Santa Filomena and the Coastal Road in Barangay Santiago.
Assistant District Engineer Maria B. David said that if everything goes well on the annual allocations in the General Appropriations Act of the national government, the coastal road will even reach Barangay Buru-un when completed.
The esplanade was conceptualized and spearheaded by Iligan City Representative Frederick W. Siao with the cooperation of the Department of Tourism (DOT) and the Department of Works and Highways (DPWH). In the speech of Congressman Siao, he said that the project is part of his plans for the tourism development of Iligan City.