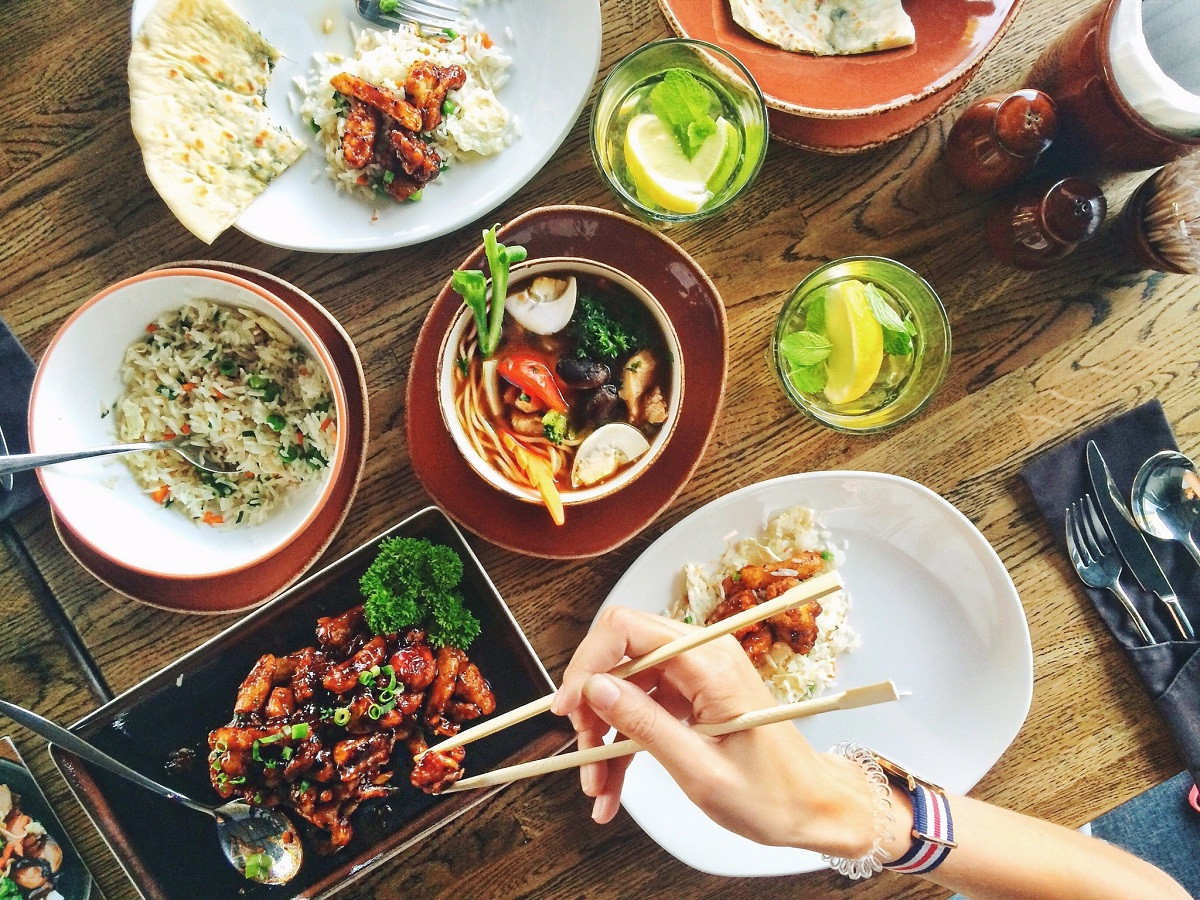 "Mangaon Ta": A Foodtrip Itinerary in Iligan City

Mar 12, 2020 • Food and Beverages
When traveling to Iligan City, it is not enough to just chase waterfalls, learn the history and have a trek at Mt. Agad-Agad - one must also experience its gastronomical adventure.
The city is now bustling with delicacies as food options have grown so much with cafes and restaurants serving palatable food not just for Iliganons, but for tourists as well. So read on and let us discover the food establishments worth mentioning.
Sunburst
One of the most successful homegrown restaurants in Iligan City. Sunburst has always been the go-to restaurant for every Iliganons to celebrate occasions or just enjoy good food. It offers great value for money on what they offer. The specialty of the house is their mouth-watering fried chicken - its the king!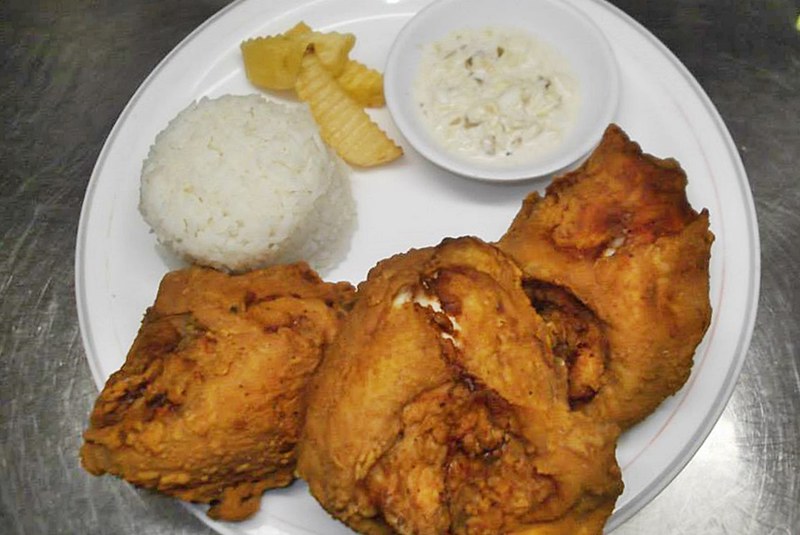 Location: G.T. Lluch Avenue, Pala-o, Iligan City, Lanao del Norte
Tita Fannies Liempo and Chicken House
Thanks to a food chain for bringing the famous "chicken inasal" within the reach of every Filipino in any part of the country. Before that, Iliganon's were already enjoying this meal in their locality courtesy of Tita Fannies Liempo and Chicken House.
Bestsellers include the chicken inasal in petso (thigh) and paa (legs) with the enticing unlimited rice offer, the liempo which was used in the branding of the food house and of course, the hefty Halo-Halo sa Buko. Forget the grilled chicken because you can have it anywhere but don't ever skip their Liempo de Lechon, considered as the best one in Mindanao. The well-seasoned liempo is being hyped with a crunchy pork skin perfect for a spicy soy-vinegar sauce.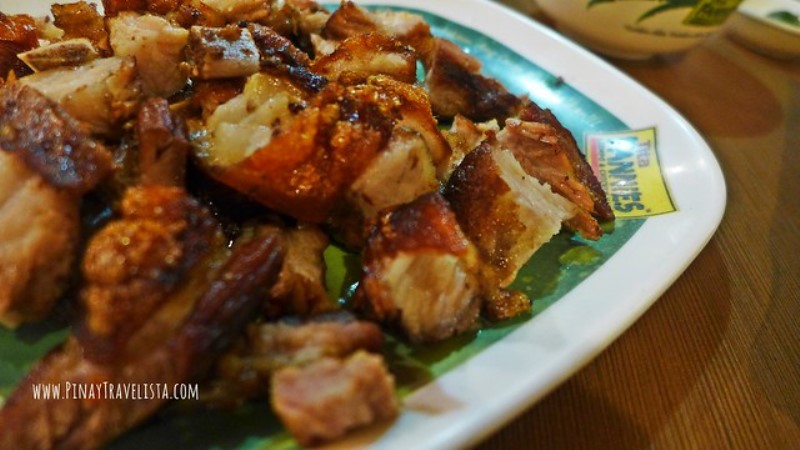 Location:
Zamora Branch: Zamora St, Iligan City, Lanao del Norte
San Miguel Branch: Miguel Sheker Ave, Iligan City, Lanao del Norte
Tubod Branch: Alcuizar Avenue, Purok 9, San Antonio, Talipapa Tubod, Tubod, Iligan City, Lanao del Norte
Pop Rock Bakery and Cafe
At first, Pop Rock Cafe began selling freshly baked bread and light Filipino snacks. Then they eventually opened a cafe and established the favorite Chicken Fettucine and Piadina that the locals love. It has been Iliganons' comfort food ever since and will probably be the same for more years.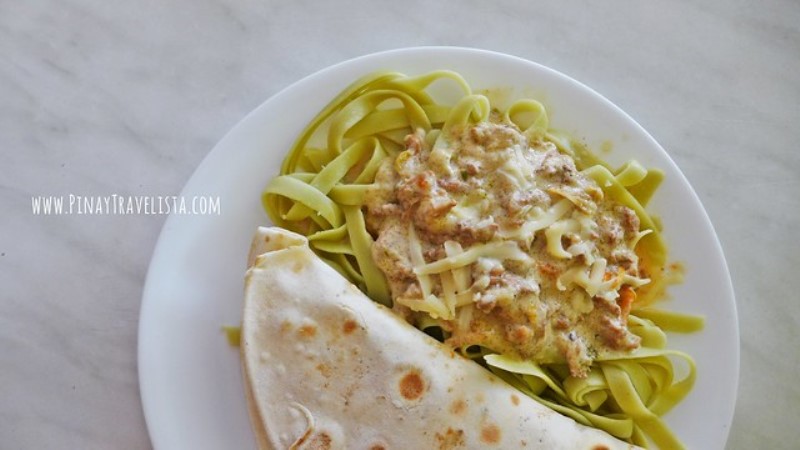 Location: San Miguel Street Corner Lluch Street, Barangay Poblacion, Iligan City, Lanao del Norte
Jacko's Kan-anan
If you are craving for Filipino-style home-cooked seafood, then this is the place to go. Jacko's Kan-anan is known for its seafood specialties like Crispy Squid, Crispy Buntot, Tuna Belly and Paksiw na Buntot.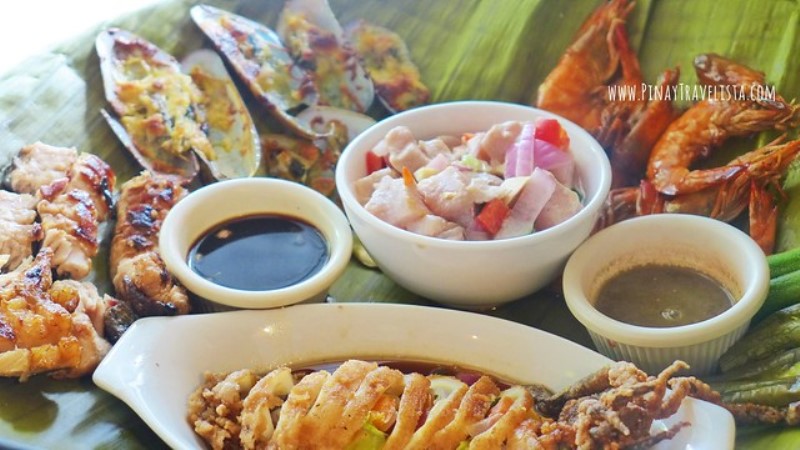 Location: C3 Road, Hinaplanon, Iligan City, Iligan City, Lanao del Norte
B.Bu.Q. Barbecue Haus
B.Bu.Q. originally stands for Beer, Bugnaw ("cold"), Barbeque because Iliganons are known to spend hours over grilled food and cold beer. But later on, it was "rebranded" to a more family-friendly barbeque house and it came up with a new tagline: "Mas bibo gyud sa B.Bu.Q." for the fun of dining at the barbeque house. B.Bu.Q. is known for its delectable barbeques and tasty chorizo as well as flavored grilled Bangus.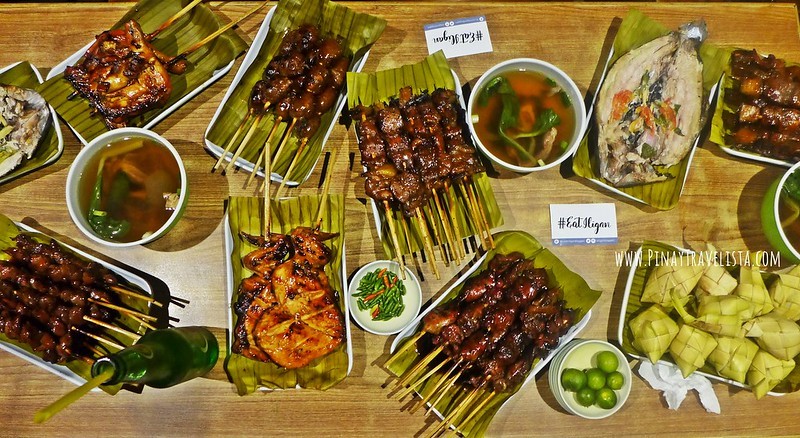 Location:
Main Branch: Quezon Avenue Extension, Iligan City, Lanao del Norte
Branch 1: Pedro Permites Rd, Iligan City, Lanao del Norte
Branch 2: 94 Roxas Ave, Iligan City, Lanao del Norte
Iliganon
There's no doubt that the best Durian Shake is by Iliganon.
The restaurant is also known for the Rendang which is a spicy meat dish that comes with beef and eggs. We suggest trying the dish with Durian Shake as it goes perfectly together.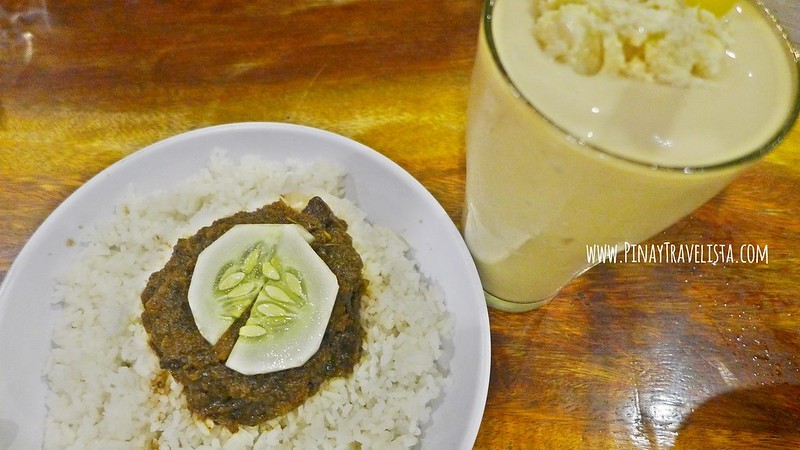 Location: H. Balan Building, 2 Quezon Avenue Extension, Pala-o, Iligan City, Lanao del Norte
Tedt's Bakery and Cafe
Tedt's is known for its Instagram-worthy cakes and cupcakes. It also serves snacks like sandwiches, homemade ice cream, and pasta which are the locals' favorite. We recommend trying its Red Curry Chicken and the Strawberry Creamcheese ice cream.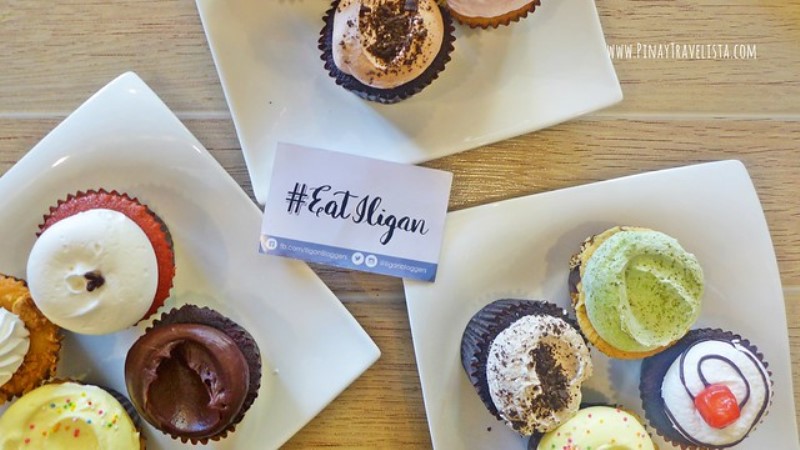 Location: Roxas Avenue, Iligan, Lanao del Norte
Aruma Coffee Lounge
Aruma is one of the oldest coffeeshops in Iligan City. The shop has its minimalistic interiors that are pleasing to the eyes and even over the years, the quality of their food and service is still on point. In fact, it is the favorite place of many business owners to have their meeting over a freshly brewed coffee.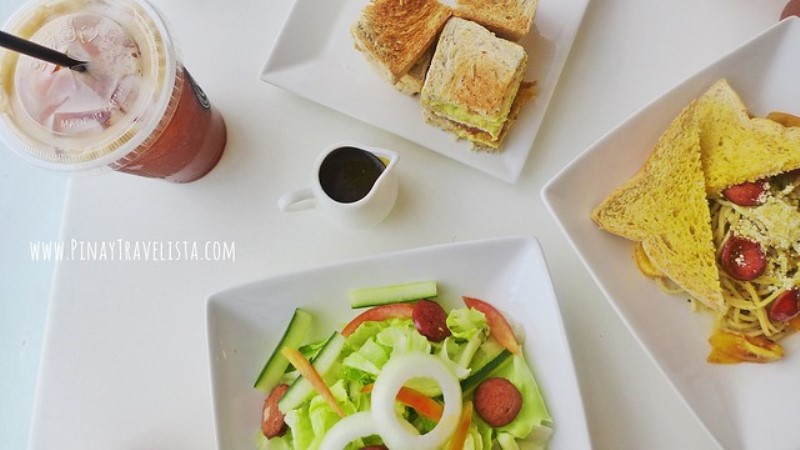 Location: G/F Preface Building, De Leon Corner, Burgos St., Poblacion, Iligan City, Lanao del Norte
Brew's Almighty
There are only a few coffee shops in Iligan City, and one of my fave spots to hang out at is Brew's Almighty. I love their Durian Cappucino that goes along with their tasty Suman. You don't always find a good Suman, but if you're craving for one, you got to try Brews Almighty's. The place can get full-packed mid to late afternoon, but should you drop by during the evenings, you'll still find that they're well stocked up of this favorite Filipino snack.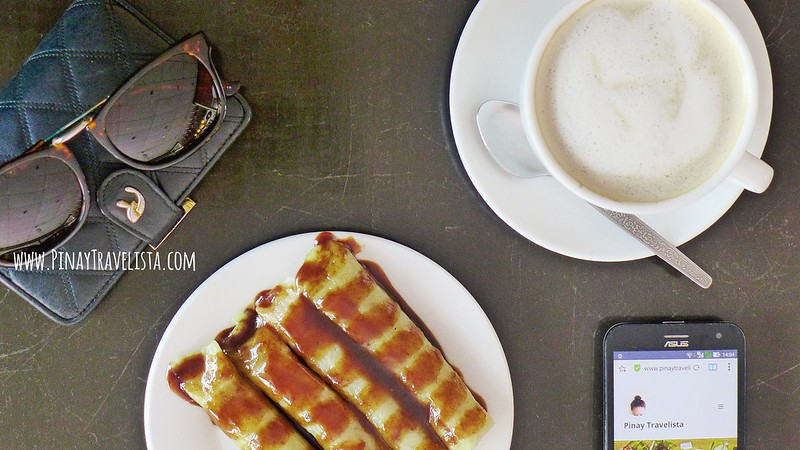 Location: Andres Bonifacio Ave, Iligan City, Lanao del Norte
Ramen Yah
The first local Japanese Restaurant in the city, it is also the only authentic Japanese food house there is. Own and run by an Iliganon married to a Japanese, both of which are food lovers, Ramen Yah is the result of constant food development until one dish is at the top of its game before it is served to its customers. Japanese food is not for everyone. It is an acquired taste, and there is more to Japanese food than gulping it down.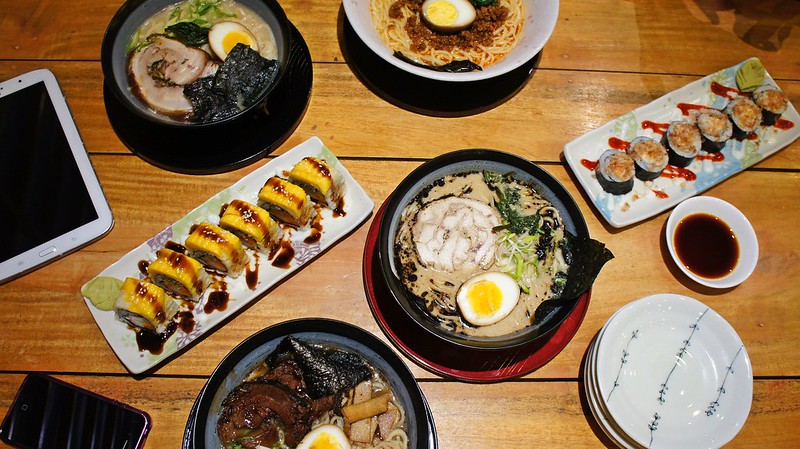 Location: Andres Bonifacio Avenue, Hinaplanon, Iligan City, Lanao del Norte
Pizzarella
A local homegrown pizzeria has cemented itself as the to-go pizza house in Iligan. This pizza house is best known for the Mad Cow Pizza, a spicy and meaty pizza variety. You will also find that they have different varieties of pizza to cater to anyone's taste preferences. You must dine/order early though, crowds can get pretty thick during peak hours and it might awhile to get your pizzas on your table BUT waiting is all worth it.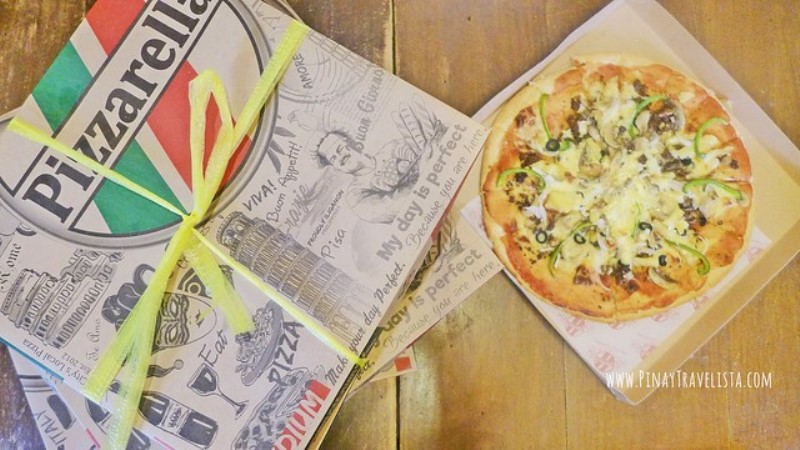 Location: Permites Road, Barangay San Miguel, Iligan City, Lanao del Norte
Flamoo Burgers
The long-standing burger house in Iligan, Flamoo has established a good following of burger-loving clients. Besides their different take on burgers and sliders, their potato wedges or fries take a spotlight every Tuesday as it is served in unlimited servings as per burger order
Location: The Strip, Quezon Avenue Extension, Barangay Pala-o, Iligan City, Lanao del Norte
Source: Pinay Travelista